THE POWER OF CONSUMER
RECOMMENDATIONS
Sampleo has been an expert in consumers and Ratings & Reviews since 2011. More than 3 million items of UGC have already been generated by our brand ambassadors. As all brands are different and because of our wide community, we are able to accurately target the right ambassadors no matter what their characteristics are.
A SOLUTION NO BRAND
CAN DO WITHOUT
We organise, manage and measure personalised ambassador programmes to benefit brands. You will be supported from start to finish in determining the available profiles allowing you to meet your KPIs, and see the development of marketing operations with a sustainable ROI.
Ratings & Reviews are especially useful in the launch period to provide inputs for your product files as recent opinions, to update existing opinions in a vital period, or at a marketing event such as the launch of new packaging.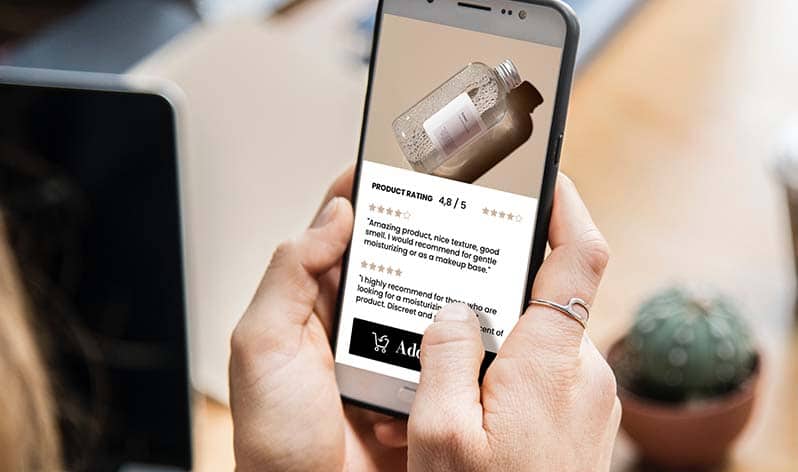 OUR EXPERTISE
By providing inputs for the pages of your Ratings & Reviews offerings, you constitute a real source of reassurance for your visitors.
Appealing Ratings & Reviews
Opinions are there to contribute additional opinions from target consumers. Each consumer is able to identify with one of these.
A stronger online presence for your brand
Your exposure will be boosted if many testimonials converge online. Ratings & Reviews will see you creating a buzz!
LOOKING TO LAUNCH A CAMPAIGN?